Interview with Shlomi Turgeman, CEO of Atlas social investments LTD - the leading database for funding sources in Israel
Posted on Nov 29, 2022 by Fundraiso Team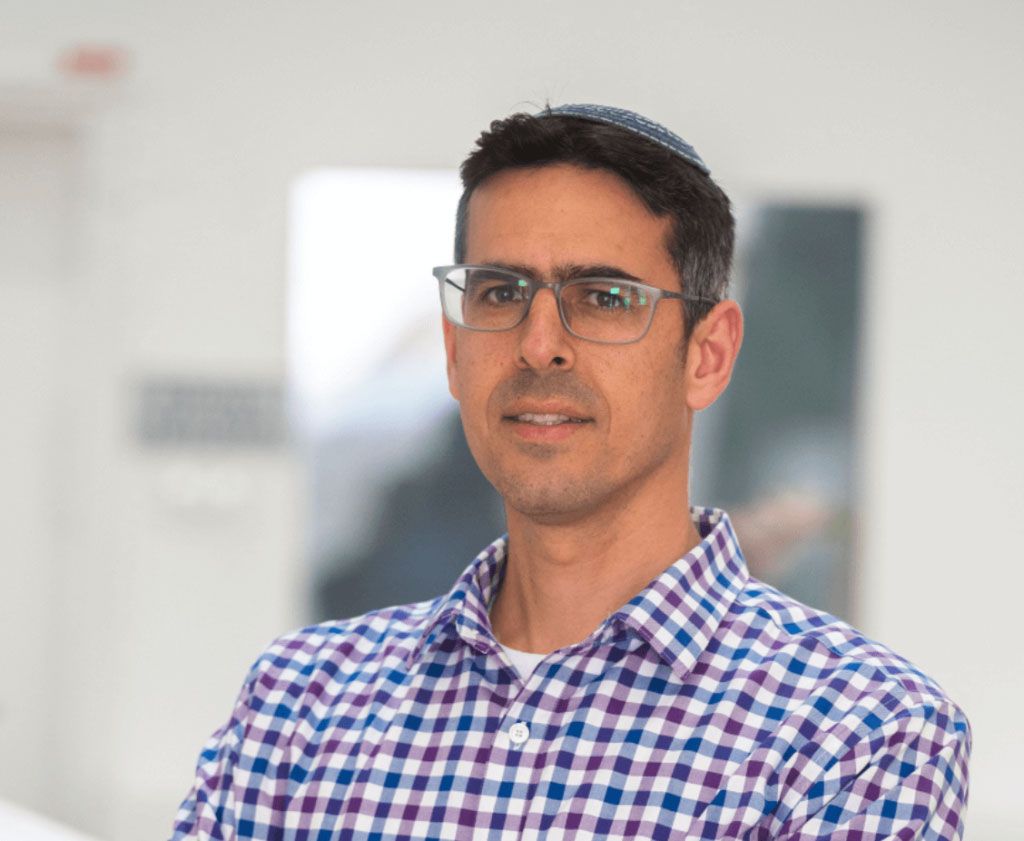 Mr. Turgeman, you are the CEO of the Israel based Atlas social investments LTD (atlas.org.il). Before we talk about your business activities, can you tell a bit about yourself and how it happened that you are today the CEO of Atlas?
A good day and many thanks. First I would like to thank you for the opportunity to talk about Atlas in the framework of the Journal of Fundraiso. We were very happy to host you in Israel and sincerely hope you returned with a positive impression from your short visit.
To answer your question: I was previously the envoy of the Jewish Agency in Zurich for four years (from 2003 till 2007) together with my family. There I got to know a splendid Jewish community, we met wonderful friends, with whom we are still in contact to this day. After returning to Israel, I got my first position in the field of fundraising. I managed the Philanthropic Foundation of one of the cities in northern Israel, where I learned a lot about the field of fundraising while working. At the time, to my knowledge, there were no technological tools like Fundraiso or ATLAS.
While on the job, I finished my master's degree in business administration (finance) and then received a new position in a national organization, which included managing the organization's finances and raising funds from philanthropic organizations and government ministries. While I was on the job, ATLAS was established and in fact I was Atlas' second client! In fact, this is how I met the owner of Atlas, and after 4 years as a customer, Or (the owner and chairman) offered me a job at Atlas, first as the company's business development manager, and then for about a year and a half I have been CEO of the company.
Tell us, please, what Atlas does and what services it offers.
Atlas is the only company in Israel that provides DATA services in the field of philanthropy, I call it, philanthropic intelligence, the same way as there is business intelligence, and military intelligence, so there is also philanthropic intelligence. We provide organizations in Israel with information about philanthropic funds from 15 countries around the world that contribute to Israel. Likewise, we provide information about relevant federal grants on a daily basis to organizations in Israel. Alongside our SAAS system, we provide professional services for fundraising and grant writers for those SAAS clients who need more accuracy in dealing with philanthropic funds and corporate foundations. Atlas also provides services to local governments in Israel (municipal authorities / councils) in locating opportunities for grants from government subsidies as well as philanthropy. More and more authorities are interested in strengthening a relationship with philanthropists, not only with social organisations. This is a growing trend in Israel.
So, is Atlas also relevant to users that are not based in Israel - for example for Jewish organizations in Switzerland? (If yes, how can they profit from your services?)
Jewish organizations have many opportunities from philanthropic foundations around the world and not only from those in the country in which they operate. There are funds located around the world that are willing to contribute to one or another activity that takes place within the Jewish community. That's exactly the advantage of Atlas - and that's exactly the added value that we can provide to Jewish organisations, giving them opportunities outside their own country. This sounds surprising, but it works!
How well documented is the philanthropic sector in Israel? Can you give us any figures on how many foundations there exist, what amount of money is donated by foundations annually and how many NPOs are registered?
To touch on a sore point, to be honest.... If Switzerland has nearly 20,000 philanthropic funds, in Israel, there are maybe 200 registered funds. There is virtually no legal entity for a "philanthropic foundation" and there is no obligation to report on the scope of donations of each foundation and to whom it contributes. On the other hand, regarding organizations operating in Israel - there is regulated registration, and today there are close to 40,000 organizations. The total of donations received in Israel in 2019 was $4 billion. Fifty percent of the donations came from outside of Israel: 50% of donations were made by Israelis - funds, companies, or private bodies. I hope that the regulation in Israel will encourage the establishment of philanthropic foundations - there are many rich young people in Israel as a result of the highly developed high-tech industry, but the culture of giving needs to be encouraged - the philanthropy of the younger generation.
You used to live in Switzerland and have several contacts to foundations based in Switzerland. If you compare what are the main differences of how a foundation works in Israel versus one in Switzerland?
Philanthropy like sports and music is a universal language in my opinion. There are recurring motifs in each country, and ultimately the key to success is the ability to reach a close connection between the relevant donors and the ethical principles of the organisations. Of course, my personal relationship with the local community in Switzerland opened doors for me and assisted me in the process of fundraising with certain funds and philanthropists in Switzerland. It should be remembered that there is great competition in Israel for every philanthropic fund. Foundations receive hundreds of applications every year and sometimes only contribute to a few dozen. I believe there is great competition in Switzerland as well, but in Switzerland there is a "loyalty" to organizations that have received donations in the past, and they will probably continue to receive them in the future as well. In Israel after 3 or 4 years, regular donations will stop, and other organizations will then have their turn.
From an Israeli perspective - which countries in Europe have the most interesting foundation sectors and how active are Israeli fundraisers in those?
Surprisingly and I don't know how well in Europe you know the subject - but after the US the second country in the world that manages the largest amount of philanthropic money is the Netherlands! Are the recruits in Israel very active there? Not yet, most of them turn to the American and British market, where there are about 1,500 philanthropic funds that are relevant to Israel. Whereas Switzerland has perhaps 70 relevant funds. In my opinion, France, with the UK, lead in raising money from private sources.
What is currently the biggest challenge Atlas is confronted with?
Atlas wants to break into the global market this year - in fact to become the Google of the world of philanthropy - that any organisation in the world, no matter where, we can track down the potential philanthropic partners for it. There is a technological challenge to produce a global database - but we are on track to overcome this challenge and perhaps as early as this August we will launch an international platform.
To conclude this interview - if you were a professional fundraiser, where do you think your life would be easier currently, in Switzerland or in Israel?
I don't think today there is value to where the fundraiser lives, I believe that the world of donations is in recent years undergoing change, from a "classical" fundraiser aimed primarily at philanthropic funds, to crowd funding that has entered our lives in recent years and in the near future the world of donations will move mainly to digital currencies. That's my opinion alone. Of course, the classic fundraisers will continue, but the younger generation will no longer donate actual money, but rather in crypto. Am I right? Time will tell.
Thank you for the opportunity to be interviewed by you; thank you very much for visiting Israel and for your cooperation.