Interview with Dr. Georg Schütte, Secretary General of the Volkswagen Foundation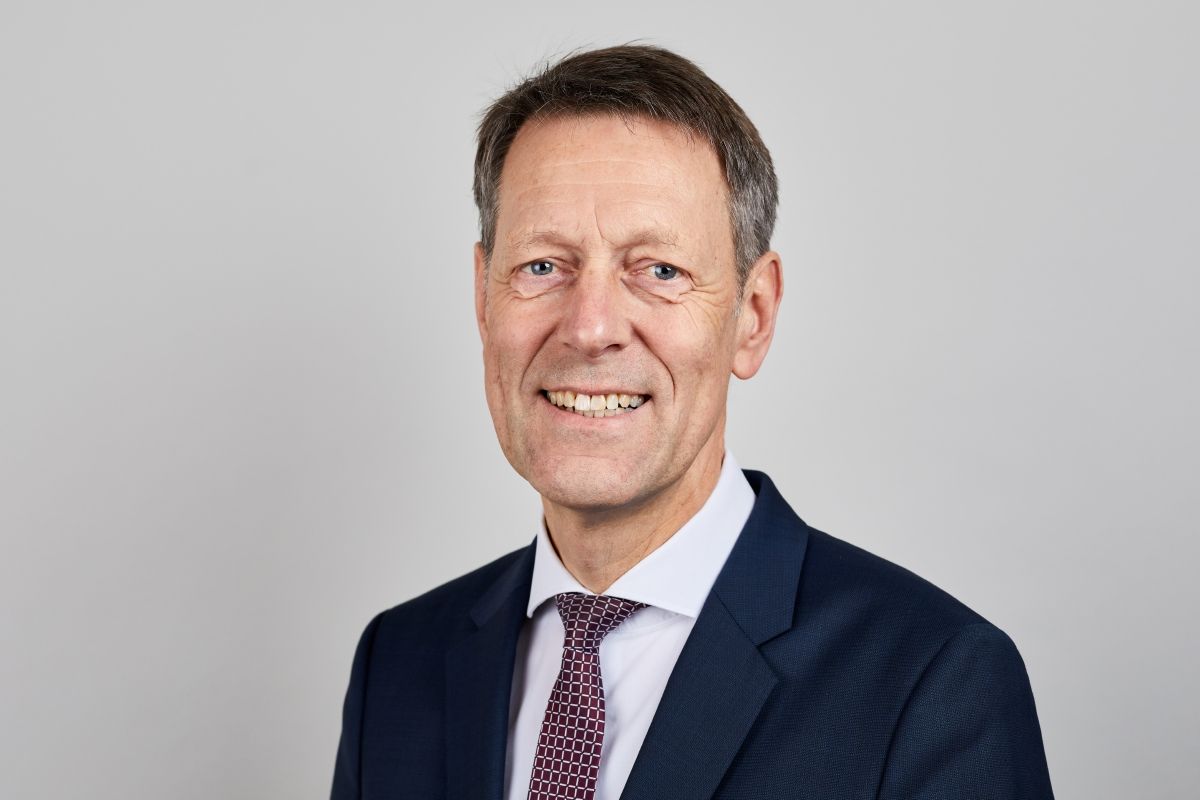 The article was originally published in German language. This is an auto-translated version. Find here the original.
Dr. Schütte, why don't you tell us something about yourself and how you came to be the Secretary General of the Volkswagen Foundation today?
If I may start from the end in the chronology: I had already become more familiar with the Volkswagen Foundation before I took office on January 1, 2020: as a member of the 14-member Board of Trustees, which decides on the Foundation's grants and strategy. At the time, I was still State Secretary at the German Federal Ministry of Education and Research. The meetings of the Board of Trustees at the Foundation's headquarters in Hanover were often highlights. On the one hand, outstanding researchers from various disciplines sit around the table there, and on the other, representatives from politics and business. This diversity of perspectives makes for many inspiring, often controversial, but always constructive discussions, which I still find personally enriching today. So when the opportunity arose to apply for the post of Secretary General, I didn't hesitate for long. I brought with me not only my experience as State Secretary from 2009 to 2019, but also my six years as Secretary General of the Alexander von Humboldt Foundation and three years as Director of the German-American Fulbright Commission. So I learned science management from scratch, always in an international context.
The Volkswagen Foundation did not emerge from what is now Volkswagen AG as a classic corporate foundation, as many people think. Can you briefly tell us the story of how it came about?
As you know, the Volkswagen plants were founded during the National Socialist era. Their purpose was to manufacture armaments. In the post-war period, there was then a big debate in Germany about who could claim ownership here. The dispute was settled in 1961 with an agreement between the Federal Republic of Germany and the state of Lower Saxony: The Volkswagen plant was converted into a stock corporation and privatized. The Federal Government and the State of Lower Saxony each retained 20 percent of the shares, with the remainder going into free float as so-called "people's shares". The proceeds from the IPO - one billion deutschmarks - became the starting capital for our charitable foundation. Because of this history, it is now called the Volkswagen Foundation - even though it is not, as you rightly say, a corporate foundation. What's more, our institutional independence is, in a sense, one of our assets.
Can you give us some key data on the Volkswagen Foundation and what exactly the foundation funds?
I'll start by answering in shorthand: about 100 employees at the office in Hanover. In the 60 years of our existence, we have provided 6.2 billion euros for 34,600 grants. In 2022, we broke a new record with 300 million euros in funding. All of this adds up to make us the largest private science funding organization in Germany. Our foundation's purpose, and I quote from the articles of our statutes, is to "promote science and technology in research and teaching." Roughly speaking, our portfolio is divided into two areas: "General funding," which is financed with the ordinary income from our foundation capital, currently 3.9 billion euros. And secondly, there is a separate funding program for science in the state of Lower Saxony, in whose state capital we are based. This program for Lower Saxony is financed primarily from dividends on 33 million VW shares held by the state of Lower Saxony, but whose earnings flow to the Volkswagen Foundation - in order, as I said, to use this money to enable cutting-edge research in Lower Saxony.
What role do private funding foundations have in research at a time when Horizon Europe and other government funding programs are strong?
Compared to the German Research Foundation (Deutschen Forschungsgemeinschaft (DFG)), to choose an arbitrary example from my home country, we are small fry. The DFG recently distributed 3.6 billion euros in public funding. We don't even have ten percent of this budget at our disposal. Nevertheless, many top researchers feel that funding from the Volkswagen Foundation is a distinction. Why? - Because we give an opportunity to topics that will probably not be highly relevant until the day after tomorrow, and that no one has even thought of today, let alone that a public sponsor would give money for them. We, on the other hand, are swimming ahead of the wave at best. Public funding programs also pursue political and economic goals, serve social debates and trend topics. Our indicators are: originality, quality, future potential. If things go well, we prepare the field with pilot projects, which are then later scaled up by other funders. To put it bluntly: When public sponsors invest hundreds of millions or even billions of euros in a topic, such as artificial intelligence or antiviral drug research, it has often long since been completed by us. Thanks to our financial and political independence, we can set our own priorities. That's why we can act more quickly, with less bureaucracy, and also support top researchers in the early stages of their careers. All this not in competition with public funders, but in a complementary way.
What impetus is the Volkswagen Foundation trying to provide in particular?
Our portfolio of funding offers is broad and is constantly being adapted. Not to fleeting trends, but to what "science of the day after tomorrow" needs to make an impact. One example: We launched a call for proposals "Corona Crisis and Beyond - Perspectives for Science, Scholarship and Society" just weeks after the German lockdown in March 2020. Mind you, developed in the home offices where all 100 employees found themselves from one day to the next. Within six weeks, there were more than one thousand applications. This resulted in many projects that were picked up not only in specialist journals but also by popular media and are becoming increasingly relevant. For example, the studies on the transformation of the working world by Corona by organizational psychologist Hannes Zacher in Leipzig. Another example: our call for papers on "Perspectives on Wealth." Poverty research has long been established. Wealth research offers a new perspective on the phenomenon of social inequality. Here, there is a lack of empirical, methodological and qualitative studies on fundamental questions: How does wealth arise? What is the conflict potential of wealth for different societies? What role does wealth play in the distribution of power and influence? - Given such thematic breadth, one might ask: Where do these funding ideas come from? The answer: Behind every funding proposal, even "quick fixes" that respond to current events, such as our aid for refugee researchers from Ukraine, are the expertise of our funding department, the input of experts from the scientific community - and finally the ideas and fine-tuning from our top-class board of trustees. We deliberately set funding impulses outside the mainstream. This, too, has shaped the positive perception of the foundation.
It would be interesting for researchers in Switzerland to know whether the Volkswagen Foundation also runs programs that could be relevant for researchers at Swiss universities?
Universities and research institutions in Switzerland are also welcome to participate in our programs. However, this usually requires a main applicant in Germany. This varies and has formal reasons. International collaborations are very close to our hearts. Collaboration across national and subject boundaries is a core feature of many calls. In my opinion, research today can only be conducted in an international network. In addition, we as a foundation have maintained a close exchange with the scientific community in Switzerland for many years. The last overall evaluation of our institution in 2019 was led by a professor from the University of Zurich. And an elaborate study on international career opportunities for young researchers was recently conducted by a team at ETH Zurich on behalf of the Foundation.
Finally - research is an abstract concept for many people, especially if you are not active in research yourself. Can you tell us about a research project that was able to flourish thanks to the Volkswagen Foundation and is now also comprehensible to "normal people"?
"Normal people" - that's a curious formulation, if you'll permit me the remark. It resonates with the idea that science is a separate area that is not accessible to "normal people". A closed store. When we set up our new funding strategy in 2020, it was important to me to establish a separate field of activity, which has been included in all funding programs since then. It's about inspiring dialogue about science between different stakeholder groups. The umbrella over these activities is entitled "Science in Society". This title is intended to express the fact that science is not something that takes place outside society, but is part of it. But I can already see: science is complicated. Basic research anyway. That's why communicating science is a challenge in itself. We have approved around 15 million euros in 2021 to establish four centers for research into science communication. I hope this will provide important impetus for theory and, even more so, for practice.
We have many projects that have a very concrete impact on everyday life and our future. But often you don't know at the beginning what application or dissemination will result in the end. In the early 1970s, for example, the Volkswagen Foundation approved a study on the future of the global economy after a heated controversy in the Board of Trustees. With the then stately funding sum of one million deutschmarks. In 1972, this study was published under the title "Limits to Growth. The accompanying book sold 3.5 million copies. The foundation's support played a major role in getting the environmental and sustainability debate off the ground in the first place, worldwide - even among "normal people. We have just picked up the thread of "Limits to Growth" with a new grant: We want to give the geosciences an overarching perspective on the Earth system with tenure-track professorships. We are coining the term "Earth system sciences" to describe this holistic approach. I am sure that in a few years' time this funding will also help us to better master the challenges of the future. At the same time, this is the contribution we make as a non-profit organization for the good of society.